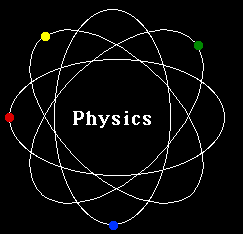 ---
Science is to see what everyone else has seen but think what no one else has thought. (Albert Szent-Gyorgyi)

---

Some good and not-so-good quotes by famous and not-so-famous people.
(Geniuses make quotes and fools repeat them.)
It's nice to be important, but it's more important to be nice.


There are no such people as government workers, only government employees.


The truth is that all men having power ought to be mistrusted.


Be civil to all; sociable to many; familiar with few; friend to one; enemy to none. (Benjamin Franklin)


Since a politician never believes what he says, he is quite surprised to be taken at his word. (Charles de Gaulle)


No man's life, liberty , or property are safe while the government is in session. (Mark Twain)


Instead of giving a politician the keys to the city, it might be better to change the locks.


The more you've got, the more trouble you've got.


Jobs done in halves are never done right.


Preparation is half the battle.


The more I know, the more I know I don't know.


"Sorry" only counts for that which it cannot alter. (Benjamin Disreali)


Smile oft. Speak gently. Be kind. (Edgar Cayce)


It's better to be alone wishing you were with someone than with someone and wishing you were alone.


A sign at a garage:

We can do GOOD, QUICK and CHEAP work. You can have any two but not all three.

GOOD QUICK work won't be CHEAP.
GOOD CHEAP work won't be QUICK.
QUICK CHEAP work won't be GOOD.
Amateurs built The Ark and Professionals built the Titanic


Love many, trust a few but always paddle your own canoe.


Men stumble over the truth from time to time, but most pick themselves up and hurry off as if nothing happened. (Winston Churchill)


Our lives begin to end the day we become silent about things that matter. (Dr. Martin Luther King Jr.)


Every gun that is made, every warship launched, every rocket fired signifies in the final sense, a theft from those who hunger and are not fed, those who are cold and are not clothed. (Dwight D. Eisenhower)


I've never let schooling interfere with my education. (Mark Twain)


Education is what you get from reading the fine print. Experience is what you get from not reading it.


Good judgement comes from experience and experience, ... well that comes from poor judgement.


"Luck" is the residue of good planning. (Frank Barone)


If I have an apple and you have an apple and we exchange apples, then you and I will still each have one apple. But if you have an idea and I have an idea and we exchange these ideas, then each of us will have two ideas. (George Bernard Shaw)


Some of the world's greatest feats were accomplished by people not smart enough to know they were impossible. (Doug Larson)


Some people say that there is no difference between man and a jackass. But this wrongs the jackass. (Mark Twain)


To say that he is stupid would be very insulting to the word "stupid".


Politicians and diapers have one thing in common, they should both be changed regularly and for the same reason.


...And in conclusion I have one thing left to say, but before I say that let me say this... (Dave Broadfoot)


I've been called worse things by better people. (Pierre Trudeau)


The man is so drunk I can hardly see him.


To the world you might be one person, but to one person you might be the world.


The trouble with the rat race is that even if you win, you're still a rat. (Lily Tomlin)


A mind once stretched by a new idea never regains its original dimension. (Oliver Wendell Holmes)


Nothing is foolproof because fools are so ingenious.


Regardless of how much patience we have, we would prefer never to use any of it.


Guaranteed not to rust, crack, split, peel or bust.


If you take a sick, starving dog and make him well and prosperous he will never bite you. That is the main difference between a dog and a man. (Mark Twain)


You get nothing for nothing and very little for a cent.


Those who know the least always seem to know it the loudest. (Andy Capp)


From Hollywood Squares: True or false. Experts say there are only seven or eight things in the world dumber than an ant.
George Gobel: True, and I think I voted for six of them.


Distance adds splendor.


They say that 60% of people can't do basic mathematics. Well what about the other 85% who can?


Thrift is a marvelous virtue, especially in an ancestor.


Eaten bread is soon forgotten.


The only thing that bugs me is critics. Its like shooting at a flying saucer as it tries to land, without giving the occupants a chance to identify themselves. (Jimi Hendrix)


Beauty without vanity,
Courage without ferocity,
And all the virtues of man without his vices. (Lord Byron on his Newfoundland dog)


A dog thinks that it's owners are family, but a cat thinks they're staff.


I'd rather be a failure at something I loved than a success at something I hated. (George Burns)


A dog is NOT "almost human" and I know of no greater insult to the canine species than to describe it as such. (John Holmes)


Familiarity breeds contempt.


Real knowledge is to know the extent of ones ignorance. (Confucius)


Grief will take care of itself, but to get the full value of joy you must have somebody to divide it with. (Mark Twain)


Hope for the best but prepare for the worst.


Gain enlarges rather than satisfies the appetite.


For each man who lifts, there are twenty who lean.


The smallest hole will eventually empty the largest container. Unless, of course, it is made for drainage in which case it will clog. (One of Murphy's numerous Laws)


There is no such thing as government money, only taxpayer money.

You don't pay taxes - they take taxes. (Chris Rock)


Your freedom to swing your arms ends where my nose begins.


A big blow from a stranger hurts less than a small blow from a friend. (Yiddish proverb)


If everything seems to be going well, you probably don't know what's going on.


Anyone silenced by an opinion does not necessarily agree with that opinion.


After all is said and done, a lot more has been said than done.


Bad company corrupts good morals. (1 Corinthians)


It is the "try" that is more often counted for righteousness and not the success or failure. (Edgar Cayce)


It's much easier to be critical than correct. (Benjamin Disreali)


Never underestimate the stupidity of the general public.


Great Moments in Science:
Einstein discovers that time is money. time = $$$


If you live to be 100 years old you've got it made because very few people die at that age. (George Burns)


I smoke cigars because at my age if I don't have something to hold on to, I might fall down. (George Burns)


I was so smart in school that my teacher was in my class for 5 years. (George Burns)


A dairy farmer after being asked if his milk was fresh: "If that milk were any fresher it would be grass."


WORRY is an old man with a bent head
Carrying a sack of feathers he thinks is lead.


Only put off until tomorrow what you are willing to die having left undone. (Pablo ~ (1881-1973, Spanish Artist))


---
Some variations on familiar quotes
A fool and his money are some party.


A closed mouth gathers no feet.


A stitch in time would have confused Einstein.


He's just a wolf in cheap clothing.


A cut above the best.


Fully equipped with all the latest inconveniences.


An ounce of perception is worth a pound of obscure. (Rush)


---
Th...Th...Th...That's all folks. (Porky Pig)
Back to John's homepage