Welcome to the Wallin Research Group!
We are interested in various problems in the field of molecular biophysics, many of which involve proteins. For example, we study how proteins fold and transform, interact with other biomolecules and change as a result of evolution. We develop new models and simulation methods based on tools and concepts from computational and statistical physics.
Group in November 2018.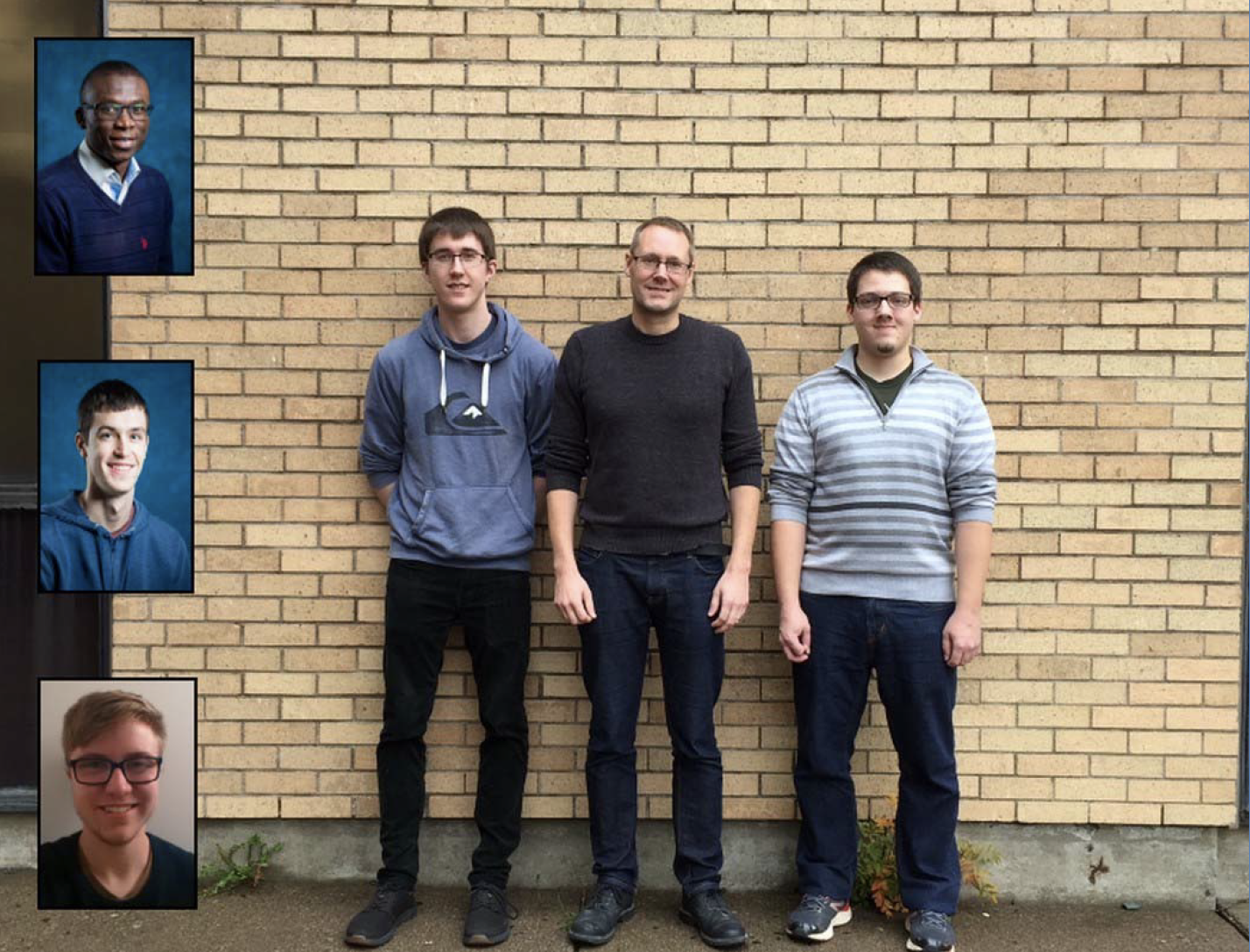 I am an Assistant Professor at Memorial University since 2015 (previously at Lund University). Please feel free to download my CV
here
.
For more details of my research projects, see
this Newsletter
from the
Canandian Association of Physicists (CAP)
or go to my
research page
.
If you are a student at Memorial and are curious about biophysics, consider taking my course
"PHYS 3050 Intro to Biophysics
or join the regular meetings of
MUBS
(Memorial University Biophysics Society).
One-time and current collaborators
Ivan Saika Voivod, Memorial
Anand Yethiraj, Memorial
Valerie Booth, Memorial
Jens Lagerstedt, Lund University
Robert Brown, Memorial
Caroline Jegerschöld, Karolinska Institute
Zhirong Liu, Peking university
Some (past) events
2019
Reddy Memorial lecturer
, Gary Pielak (University of North Carolina).
2017
Pizza lunch with students
2016 Reddy Memorial lecture,
Ben Schuler
(University of Zurich).