Phys 1051. General Physics II: Oscillations, Waves, Electromagnetism
Winter 2011
The Physics 1051 final exam is on Mon Apr 11 (3-5 pm) in PE2000.
To prepare, I recommend working through old final exams and old term tests.
Lectures, Laboratories and Workshops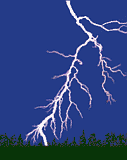 Lectures: Monday, Wednesday, Friday, 1200-1250 IIC2001 (for the sections below)
First class is Friday, January 7, 2011
Laboratories: Two hours per week.
Laboratory schedules will be on the First Year Laboratory website at http://www.mun.ca/physics/ugrad/fylabs/p1051/schedule.php
Workshops: will be run on off-lab weeks
The course webpage is www.physics.mun.ca/~anand/teaching/phys1051ay.html
Course notes, and all course information (including the Course webpage) can be accessed via D2L (Desire2Learn) at online.mun.ca
Sections
Section 001 CRN 67752 has lab slot on Tuesday, 0900-1100 C-2039
Section 002 CRN 67753 has lab slot on Thursday, 0900-1100 C-2039
Section 003 CRN 67754 has lab slot on Friday, 1400-1600 C-2039
Section 007 CRN 68135 has lab slot on Wednesday, 1400-1600 C-2039
Instructors:
Course (for the above sections): Anand Yethiraj, Room C-3029, Phone: 864-2113, Email:ayethiraj@online.mun.ca
Lab Instructors: Kelly Shorlin (email: kshorlin@mun.ca) and John Wells
Instructional Assistant: Krystyna Pawlowska
Instructional Assistant/System Administrator: John Jerrett
Prerequisites:
PHYS 1050 (General Physics I) or PHYS 1020 (Introductory Physics I) with a minimum grade of 65%, and MATH 1001 (Calculus II). MATH 1001 may be taken concurrently.
Course Evaluation Scheme
Assignments – 10%
Workshops (5) - 5%
Term tests (2) – 25%
Laboratory Reports- 10%
Final: 50%
A supplemental exam is available for this course, as outlined in the calender.
Students repeating the course may carry their lab mark over from the previous course. You must make arrangements with me to do this. It is not done automatically.
Course Text
"Principles of Physics", Fourth Edition, Serway, Jewett. Thomson Publishers.
Assignments
Assignments: The assignments in this course will be done using the CAPA computer based assignment system. You will need your MUN number and a password to access these. Pre-lab and pre-lecture questions will be done using Desire2Learn, a computer-based course management system.
Go here for details and old test samples (taken from Prof. Morrow's website).
Course Outline
Oscillatory Motion (Chapter 12, Serway-Jewett)

Waves (Chapter 13, Serway-Jewett)

Electrostatics (Chapter 19 and 20, Serway-Jewett)

Electric Current (Chapter 21, Serway-Jewett)

Magnetism (Chapter 22 and 23, Serway-Jewett)

Electromagnetism and Physical Optics (Chapter 24, 25, 27, Serway-Jewett)