Phys 2055. General Physics V: Electricity and Magnetism
Winter 2013
Lectures, Laboratories and Workshops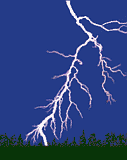 Lectures: Monday, Wednesday, Friday, 1200-1250 in C-2045
First class is Monday, January 6, 2014
Laboratories: Three hours per week.
Laboratory schedules will be on the Second Year Laboratory website
The course webpage is www.physics.mun.ca/~anand/teaching/phys2055.html
Course notes, and all course information (including the Course webpage) can be accessed via D2L (Desire2Learn) at online.mun.ca
Sections
Section 001 CRN 60903 has lab slot on Monday, 1400-1700 C-3061
Section 002 CRN 65685 has lab slot on Thursday, 0900-1200 C-3061
Section 003 CRN 74918 has lab slot on Tuesday, 1400-1700 C-3061
Instructors:
Course Instructor: Anand Yethiraj, Room C-3029, Phone: 864-2113, Email:ayethiraj@online.mun.ca
Lab Instructor: Chris Deacon
Prerequisites:
Mathematics 2000 and Physics 1051. Mathmatics 2000 may be taken concurrently.
Course Evaluation Scheme
Assignments (around 5): 15%
Quizzes (around 5, typically on a Friday): 10%
Mid-term Test: 20%
Laboratory: 20%
Final Exam: 35%
A supplemental exam is available for this course, as outlined in the calender.
A minimum of 50% is required in the laboratory part of this course in order to pass the course.
Course Text
"Principles of Physics", Fifth Edition, Serway, Jewett. Thomson Publishers.
Materials for Week 1 and 2
Course Outline
Part I
Overview: Electric flux and Gauss' law
Electric potential energy and electric potential
Conductors and capacitance
Electric current
Direct current circuits
Kirchhoff's rules
RC circuits
Part II
Overview: Ampere's law, Biot-Savart law, Faraday's law
Inductors and RL circuits
LC and RLC circuits
Alternating current circuits
Resonance and Q factor
Electromagnetic waves
Assignments
Assignments: Some of the assignments in this course will be done using the lonCAPA computer based assignment system. You will need your MUN number and a password ("CAPA ids") to access these. ALL assignments will be listed or linked using Desire2Learn. CAPA ids will be also listed on D2L.